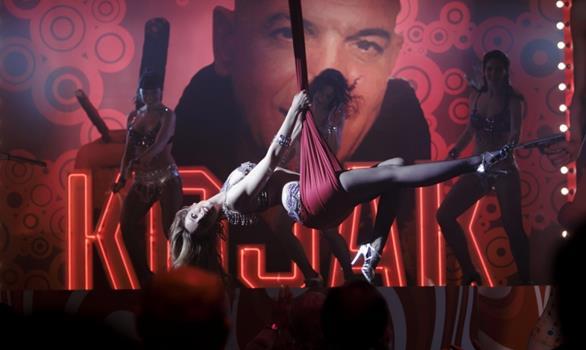 Another day, another thunderstorm. After last week's washout on the Lido, today began with another torrential storm that drenched everyone on their way to see Ben Affleck's
The Town
(myself included) and then proceeded to pour into the press room, causing it to be shut down for the second time this festival.
Several journalists I spoke to after the film agreed that it sounded as if the rain was actually leaking
into
the cinema, the Sala Perla, during the screening itself, although, thankfully, not where I was sitting.
Still, at least, the film was a good one. I'll post a review soon, along with several others I've yet to get around to writing, among them Athina Rachel Tsangari intense and very moving
Attenberg
, Alex de la Iglesia's enjoyably grotesque and very bonkers
Balada Triste de Trompeta
(pictured above), and Takashi Miike's less violent but equally nuts
Zebraman 2: Attack On Zebra City
.
The latter is actually the first part of today's Miike double bill, with his
13 Assassins
screening tonight...