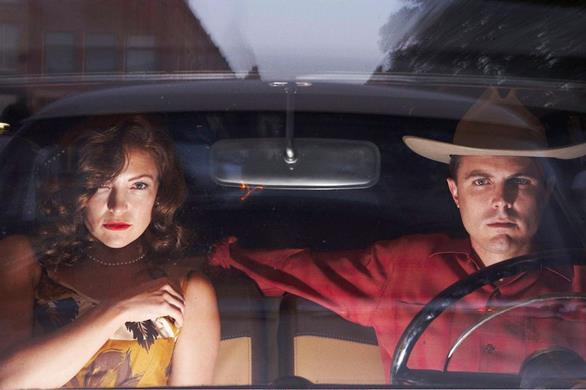 "Michael Winterbottom's staggeringly violent adaptation of Jim Thompson's 1952 novel The Killer Inside Me reaches a new extreme in the cinematic depiction of a psychopathic murderer. It is hard to watch — and for some will be impossible — regardless of any psychological logic behind its many killings.

Distributors everywhere will be shy of this film, despite Winterbottom's established reputation. Anyone releasing it will be dogged by its violence, especially towards women. Theatrical response should be similar to Antichrist, another film whose violence is at the extreme of what is watchable. Audiences up to their ears in cinematic serial killers may enter this film, thinking blithely that they already know them all. Like it or not, Winterbottom will prove them wrong."
From David D'Arcy's screendaily review.