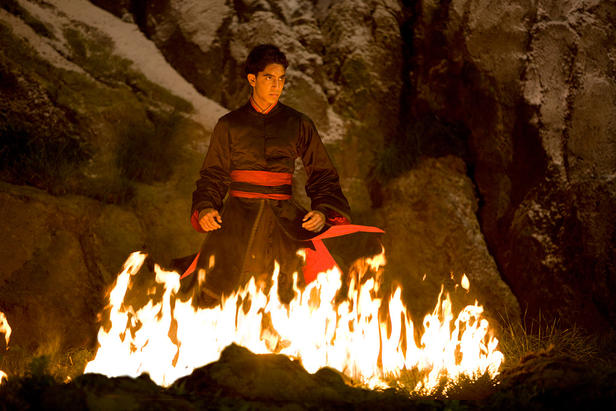 "
The Last Airbender
is an agonizing experience in every category I can think of and others still waiting to be invented,"
writes
Roger Ebert. "The laws of chance suggest thatsomething should have gone right. Not here It puts a nail in the coffin of low-rent 3D, but it will need a lot more coffins than that. Let's start with the 3D, which was added as an afterthought to a 2D movie. Not only is it unexploited, unnecessary and hardly noticeable, but it's a disaster even if you like 3D. M Night Shyamalan's retrofit produces the drabbest, darkest, dingiest movie of any sort I've seen in years. You know something is wrong when the screen is filled with flames that have the vibrancy of faded Polaroids. It's a known fact that 3D causes a measurable decrease in perceived brightness, but
Airbender
looks like it was filmed with a dirty sheet over the lens."