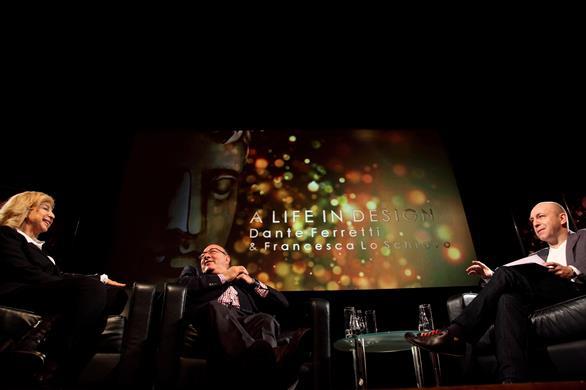 Last Saturday I had the pleasure of moderating a BAFTA Masterclass with legendary production designer Dante Ferretti. We only had an hour-and-a-half to get through a career spanning forty odd years, but I could have quite easily chatted for another hour or two. I certainly didn't get round to all my questions, nor all the planned clips.
"Such is the depth — and weight — of production designer Dante Ferretti's CV, a full day at BAFTA wouldn't have been long enough," wrote
ScreenDaily
. "Instead the packed house for his afternoon masterclass received tantalising extracts from a life spent setting the stages, from his days as an assistant to Pier Paolo Pasolini to six films with Fellini and on to an enduring collaboration with Martin Scorsese and beyond (
Baron Munchausen
,
Interview With The Vampire
, the
Name Of The Rose
— any one of these films would be the crowning glory of another art director's career). Appearing with his wife and frequent collaborator, the set decorator Francesca Lo Sciavo - they met on the set of
La Pelle
in 1981 — Ferretti barely scratched the surface of 42-odd years as a production designer (on Fellini's
Medea
in 1969, although he had been an assistant for five years by then, starting on Pasolini's
The Gospel According To St Matthew
)."