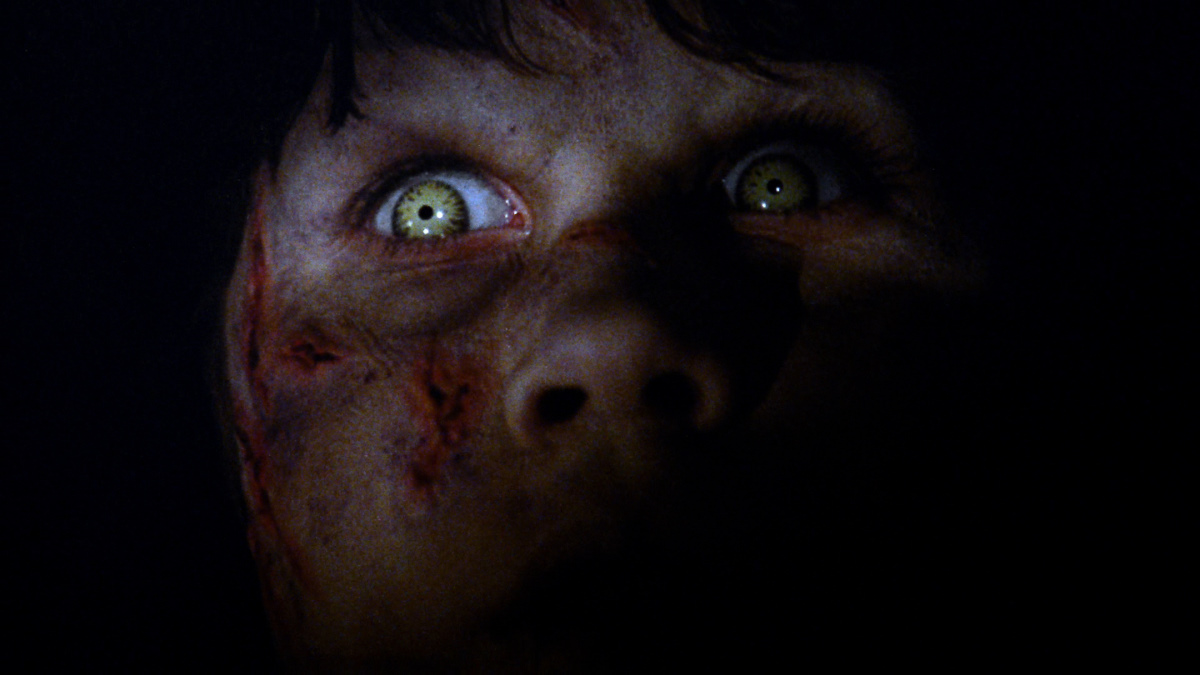 The greatest film of all time according to Mark Kermode whose stellar 1998 BBC documentary,
Fear Of God
, is just one of the bountiful extras on this mightily impressive two-disc set. Whether you agree with him, it's certainly one of the scariest films of all time, even if neither author/screenwriter/producer William Peter Blatty or director William Friedkin choose to refer to it as a horror film: Friedkin calls it a story "about the mysteries of faith" while Blatty prefers a "supernatural detective film".
The story of apple-cheeked 12-year-old Regan McNeil (Blair) possessed by a demon in the Washington suburb of Georgetown and the two priests — exorcist Father Merrin (Von Sydow) and local Jesuit psychiatrist Father Karras (Jason Miller) — who try to save her after medical science fails, The Exorcist has remained somewhat controversial because of both its subject matter and graphic depiction of the possession — crucifix masturbation, anyone. Friedkin's documentary approach, coupled with Owen Roizman's often handheld camera and naturalistic lighting, lends the film an authenticity that was shocking at the time and remains so even today, the stunning HD transfer doesn't pour gloss over the film's grainy feel. Soundwise, too, it's impeccable. On one extra Friedkin claims the digital remastering has even made clear audio details and sound effects he didn't remember including.
In addition to the original theatrical release, this set also contains the 2000 cut, then titled The Version You've Never Seen, now referred to as the Extended Director's Cut, which reinstates around ten minutes of footage, ahem, exorcised by Friedkin just prior to release, much to Blatty's annoyance and the source of the pair failing out for several years (included is interview footage from 1998 that still shows them arguing about interpretation and meaning). Now Friedkin has accepted Blatty point — "As I've got older I've got less arrogant" — reinstating as much of the footage as possible for Blatty, including the original "upbeat" ending and a pivotal conversation between Merrin and Karras, and calling this version the correct one.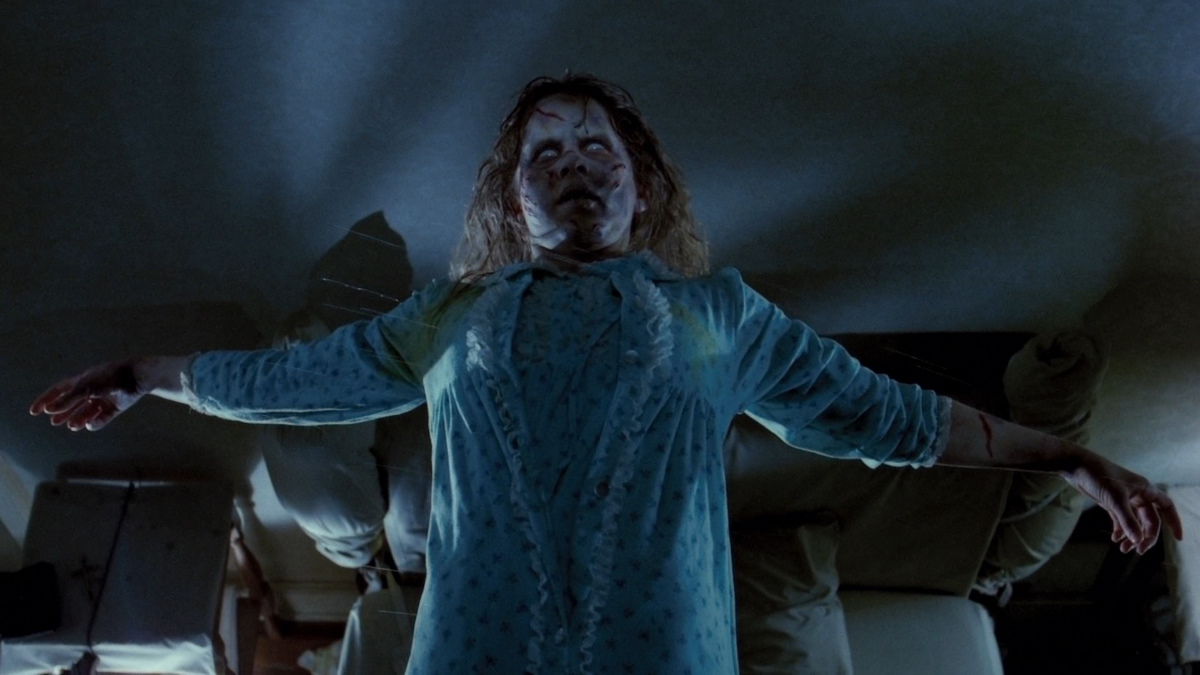 In addition to the Fear Of God documentary, there's almost an abundance of riches in terms of extras (although, alas, all in SD), including two Friedkin commentaries, one for each cut, plus several amazing behind-the-scene featurettes, the best being Raising Hell: Filming The Exorcist which includes cinematography Roizman's home movie footage, silent but nevertheless offering an incredible insight into how many of the key sequences were created (often using simple and mechanical effects, this being pre-CGI). There's also a series of wonderfully dated trailers — "The movie you've been waiting for… without the wait," intones one — and TV spots which reveal just how far we've come in film marketing.
If you're a fan of the film this is a must purchase. For non-believers, this should be an essential part of everyone's Blu-ray collection from now on.
* Originally published in
DVD & Blu-ray Review
. Screen grabs from
DVDBeaver.com